Celebrate International Dog Day
Přidal mariam, dne 13. 08. 2022 , 0x
---
Did you know that International Dog Day is on August the 26th? Because we have pawfect suggestion to celebrate.
Dogs, with their big smiles, funny antics, crazy expressions and slobbery kisses are irreplaceable… and of course, their need for walks, pats, tummy rubs and sharing the couch, give us companionship, joy and love. Their love is unconditional and they are always seen as part of the family.
So why not capture your gorgeous pooch with beautiful photographs that you can cherish forever?!
The Photographyroom is reaching out to ALL dog owners for an exclusive photo shoot that will capture your canine, whilst also raising much-needed funds for the Animal Welfare League.
Pet siblings and owners are welcome to jump in front of the camera too, so you can snap that perfect portrait with all your furry and non-furry family members. The photo session is just $20, which is donated to the AWL.
This is an incredible offer, especially because a session like this would usually cost you $225, PLUS the Photographyroom will include a complimentary 12×8" print as well! Customers are able to purchase additional photos from the session if they wish, so you have the perfect doggy decor images for walls or frames.
The Photographyroom has raised over $33000 for the Animal Welfare League over the past six years by offering these $20 Pawtrait Session.
The Animal Welfare League of SA (AWL) receive no Government funding and cares for and assists pets until they find their "FUREVER" homes.
The Photographyroom has become Adelaide's premium boutique Portrait Studio specialising in Dog Photography and Photographer, Mark Trumble has been at the helm as a 4x Pet Photographer of the Year in SA.
To manage their busy work flow, the studio usually call out one dog breed at a time. However, to celebrate International Dog Day this month all dog breeds can register for this special offer that can be found here.Read more at:formal dresses online | short formal dresses

---
Přidávam komentář...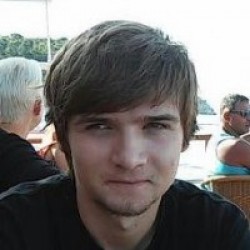 Ahoj, jmenuji se Dominik a jsem studentem veterinární medicíny. Rád bych během studií vybudoval funkční komunitní webovou stránku pro všechny, kdo mají rádi psy. Plánuji pomáhat majitelům psů, psím útulkům a týraným psům. Zatím se snažím web zaplnit praktickými informacemi a již jsem napsal přes 200 článků. Prosím lajkněte mou facebook stránku a zůstaňte v kontaktu. Díky moc